About the Certified Insulation Installer certification
Certified Insulation Installers stand out as those who understand the benefits of insulation, and can safely and effectively install insulation to deliver healthy, comfortable homes and workplaces. Get certified to demonstrate best-in-class installation practices and participate in government programs that require certification.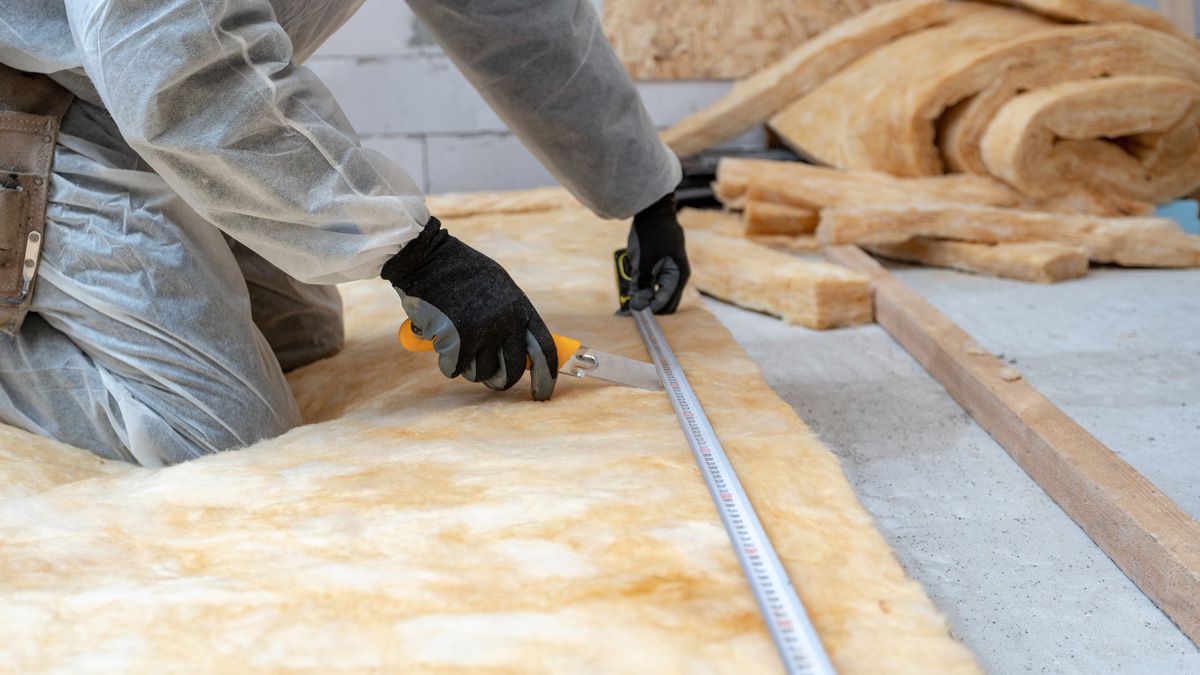 How to apply
It provides detailed information about each stage of the application process and we encourage all candidates to read it in full before applying.
MAKE SURE YOU MEET THE PRE-REQUISITES
Candidates do not have to have previous experience in insulation installations, but before starting the application process there are some things that are required:
Have completed the required training (detail below)

Have a General Construction Induction Certificate – this is known as a White Card in some states

Have a Certificate of Currency for Public Liability Insurance. This needs to show coverage for $5 million+. If the candidate is a sole trader working under an ABN, then a certificate under their name will be required. If the candidate is working for a business, proof of employment and business public liability insurance will need to be provided.
COMPLETE THE ONLINE APPLICATION FORM
Follow the link at the top of this page to get started.
PAY YOUR APPLICATION FEE
If your application is accepted, we'll send you an invoice as well as instructions on next steps.
Current fees and any available subsidies are detailed below
GET ASSESSED FOR CERTIFICATION
For the Assessment Panel to approve your certification, they need to see evidence of work that you've completed outside of the training environment. This is done through the completion and submission of Job Assessment Forms (JAFs).
Once your application has been accepted and you've paid your application fee the EEC Professional Certifications team will provide you with a link to the online JAF and instructions on what you need to do to complete them. You can find more detail on this process in the Guide for Candidates.
Training requirements & availabilty
Training requirements
You'll need to provide a certificate of attainment from a registered training organisation that shows you have successfully completed:
CPCCWHS2001 – Apply WHS requirements, policies and procedures in the




construction industry;

CPCCOM1015 – Carry out measurements and calculations;




CPCCCM2012 – Work safely at heights;

CPCCPB3014 – Install bulk insulation and pliable membrane products;

CPCCPB3027 – Install ceiling insulation products
You'll also need to complete:
EEC001 – Prepare for insulation retrofitting within ceiling spaces
The rules around when you need to complete EEC001 vary from state-to-state as follows:
| | |
| --- | --- |
| ACT | Certified Insulation Installers operating in the ACT are required to have completed EEC001 by the 30th June 2023 in order to maintain their certification. |
| TAS | EEC001 will be made available across multiple dates in the second half of 2023. Certified Insulation Installers are required to complete the training on one of these dates in order to maintain their certification. |
| All other states | EEC001 is not yet available in other locations. Certified Insulation Installers will be notified by the EEC when it becomes available, and will be provided with a timeframe for completion. |
Training Providers
The required training is currently being delivered by the following registered training organisations:
Timeline for certification
Assessments for certification are completed in rounds. To be included in a round of assessment, you will need to complete the following stages:
Stage 1 – Submit your application form and pay your application fee:

Please note, no assessments will be undertaken for applications with outstanding payments

Stage 2 – Submit your job assessment forms:

Please note, partially complete or non-compliant job assessment forms cannot be forwarded for assessment and will be returned to you for completion. Only complete and compliant job assessment forms received by the due date will be included in the current round of assessment.
The cut off dates for upcoming assessment rounds are below:
| | | |
| --- | --- | --- |
| Applications due | Job assessment forms due | Outcomes provided |
| 3 November 2023 | 17 November 2023 | No later than 8 December 2023 |
| 8 December 2023 | 22 December 2023 | No later than 25 January 2024 |
Fees & subsidies
Fees
FY 2023/24 application fees are as follows:
| | |
| --- | --- |
| EEC Member | $800 |
| Non EEC Member | $900 |
Subsidies
For time to time, different state or territory governments will make subsidies available to reduce the cost of applying. If a subsidy is available to you at the time you apply, we'll process it automatically – there's nothing extra you'll need to do.
Currently available subsidies
NSW

$900 application subsidy

Available to all candidates

VIC

$600 application subsidy

$350 application subsidy

Available to candidates from priority groups, as detailed below

Available to all other candidates
30% of certification fee subsidies are reserved for applicants from non-metropolitan areas in each state.
A limit of 4 subsidies per organisation per jurisdiction applies.
All subsidies listed are exclusive of GST.
Priority Groups
To access priority group subsidies, candidates must identify as one or more of the following:
Aboriginal and/or Torres-Strait Islander
Female/woman
Long-term unemployed
Migrant, refugee and/or asylum seeker
Person with disability
Single parent
Young person (up to 25 years old)
The eligibility for the priority group subsidy is aligned with the Victorian Government's Social Procurement Framework.
Maintaining & renewing certification
Maintaining certification
In order to maintain certification, Certified Insulation Installers must:
Adhere to the Framework Rules, Certified Insulation Installer Sub-Rules and Code of Conduct;
Provide proof of public liability insurance each year, and keep us updated any time it changes;
Undertake continuing professional development; and
Remain actively engaged in the delivery of insulation installations
More detail on maintaining certification can be found in the Guide for Candidates.
Renewing certification
Certification is valid for 3 years.
To renew your certification, you'll need to show evidence of ongoing professional development and continued work in
the industry. The EEC Professional Certifications team will be in touch with you well ahead of your renewal
date to advise you of the process.
Certification documentation
The Framework Rules and Certified Insulation Installer Sub-Rules set out the rights and responsibilities of all participants, including certified individuals, the Steering Committee, the Assessment Panel and Secretariat.