Certified Insulation Installers stand out as those who understand the benefits of insulation, and can safely and effectively install insulation to deliver healthy, comfortable homes and workplaces.
About the Certified Insulation Installer certification
Certification puts installers on a career trajectory of delivering healthy and comfortable buildings in Australia. Get certified to demonstrate best-in-class installation practices and participate in government programs that require certification.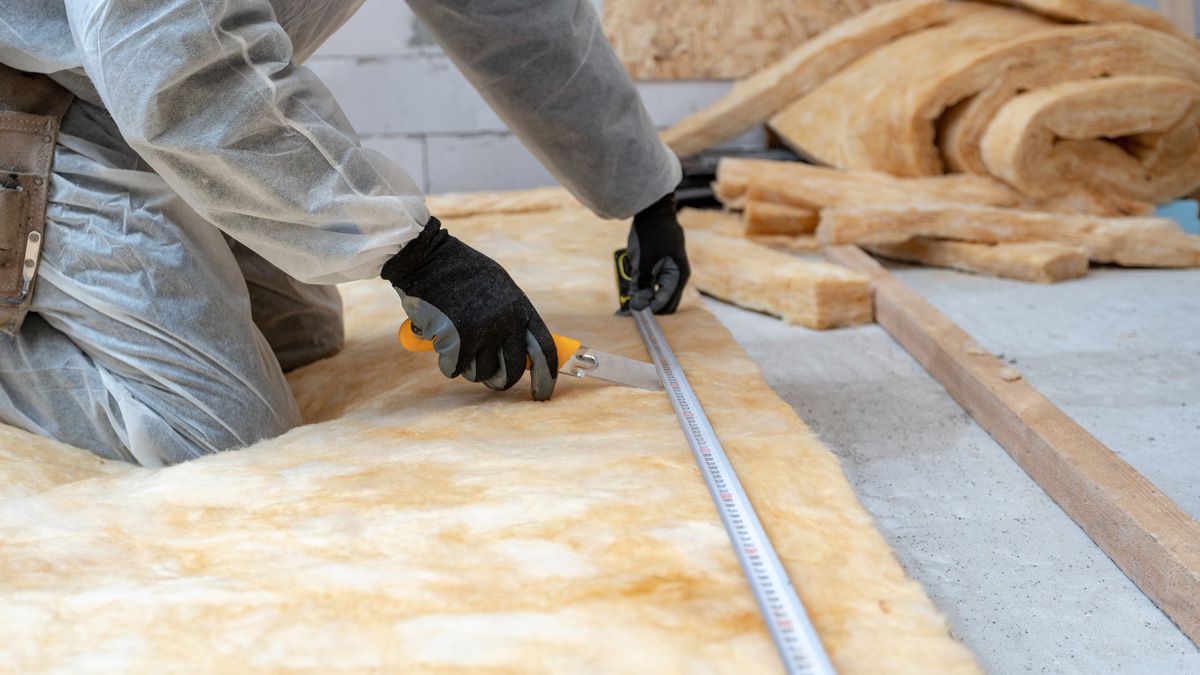 In 2021, the EEC worked with the insulation industry to release the Roadmap for quality control and safety in insulation installation. The Roadmap set out actions to ensure insulation is installed following best practice processes for quality control and safety.
Key to the recommended actions from the Insulation Roadmap is the Certified Insulation Installer certification, which replaces the previous certification program administered by the Clean Energy Council.
Certified individuals have the knowledge and skills to deliver safe and effective insulation installation.
The Certified Insulation Installer certification is being held by the EEC on an interim basis in FY23 to enable a review of the certification program and related skills and training needs, as recommended in the Insulation Roadmap. Advice will be provided throughout the year on the future of the certification.
Active training providers
Candidates must complete relevant units of competency for their application to be considered. Training can be undertaken at the following RTOs:
Complimentary or discounted certifications in New South Wales and Victoria for Certified Insulation Installers
Fee discounts to become Certified Insulation Installers are available for a limited time, thanks to the NSW and Victorian governments.
The discounts have been made available by subsidies from the NSW and Victorian governments. Discounts will be applied to eligible applicants at point of invoice.
Discounts support certification of insulation installers
Discounts are available to drive training and certification and apply to individual applicants. However, there are limits on the number of applicants from each installer organisation.
The Certified Insulation Installer certification fee is normally $600 ex. GST and valid for three (3) years.
All discounts listed are exclusive of GST.
New South Wales
The following discount is available:
A full certification fee discount of up to $600 is available, as detailed below.
Victoria
The following discounts are available:
A full certification fee discount of up to $600 is available for applicants from priority groups, as detailed below; or
A partial certification fee discount of up $350 is available for all other applicants, as detailed below.
The details: accessing the discounts
Installers in regional areas
To ensure there are enough installers in regional areas, thirty per cent (30%) of certification fee discounts are reserved for applicants from non-metropolitan areas in each state.
Applicants working in regional areas, but with residential and/or work addresses not in a regional area, may submit proof of two (2) insulation installation jobs completed in regional areas in the previous six (6) months to prove eligibility for the regional discount.
Limits per installer organisation
Subsidised certifications are capped at four (4) per organisation per jurisdiction. Any or all of these subsidised certifications may be fully subsidised.
For example, an installer organisation operating in both states may be eligible for up to four (4) certification fee discounts per state.
New South Wales
Beyond the details outlined above, there is no additional eligibility criteria for the subsidies.
Victoria
To be eligible for a full certification fee discount, applicants must meet the eligibility criteria outlined above, as well as identifying as one or more of the following:
Aboriginal and/or Torres-Strait Islander
Female/woman
Long-term unemployed
Migrant, refugee and/or asylum seeker
Person with disability
Single parent
Young person (up to 25 years old)
The eligibility for the full certification fee discount is aligned with the Victorian Government's Social Procurement Framework.
What levels of certification are there?
Certification as an insulation installer is available for individuals who have completed the insulation installer training and meet the pre-requisites. Candidates are not required to have previous insulation installation experience to apply, but most demonstrate that experience through job assessment forms before becoming certified.
A Certified Insulation Installer is not required to be a technical expert in every aspect of insulation. Rather, certification indicates that installers have the knowledge, relevant technical expertise, and practical experience necessary to install insulation.
Certification documentation
The Framework Rules and Certified Insulation Installer Sub-Rules set out the rights and responsibilities of all participants, including certified individuals, the Steering Committee, the Assessment Panel and Secretariat.